Storing Your Belongings Is EASY With Us!
4 Simple steps to store your things with Secure Student Storage!
You Schedule Pick Up
Pick ups are scheduled at your convenience.
The price list includes the rate for:

Pick Up & Storage Of An Item
The Months Of May, June, July & August
The Price Is PER BOX For The ENTIRE Summer
We Pick It Up
We pick up from either your Dorm or Apartment in the New Orleans area.
We Store Your Stuff
The storage facilities are climate-controlled and equipped with a security network.
We Deliver Your Packages
Deliveries will be arranged by the student to be dropped off at the end of the summer.
We offer ground shipping at your request.
About Us
Secure Student Storage & Shipping is locally owned and operated and has been serving students at the universities (Tulane, Loyola & Xavier) since 1993. We are listed in the New Orleans Yellow Pages and on the internet at www.secure-student-storage.com. Secure Student Storage had NO FLOOD DAMAGE in 1995 or 2005, meaning your belongings are safe with us!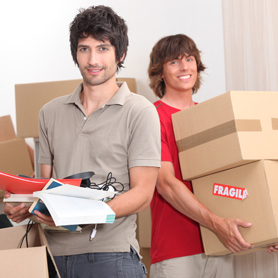 Schedule Your
Pickup Or Delivery
Print Storage Label
Secure Student Storage
& Moving
Students will be searching for either a place to store their belongings over the summer, or someone to ship them home. We are pleased to offer both of these services to students. In addition we also sell boxes for your stuff! These boxes will be delivered to your dorm's quad by appointment.
Feel Free To Call Us!
(504) 866-6810
OR
(504) 866-6400
Email:
Address:
New Orleans, LA 70185